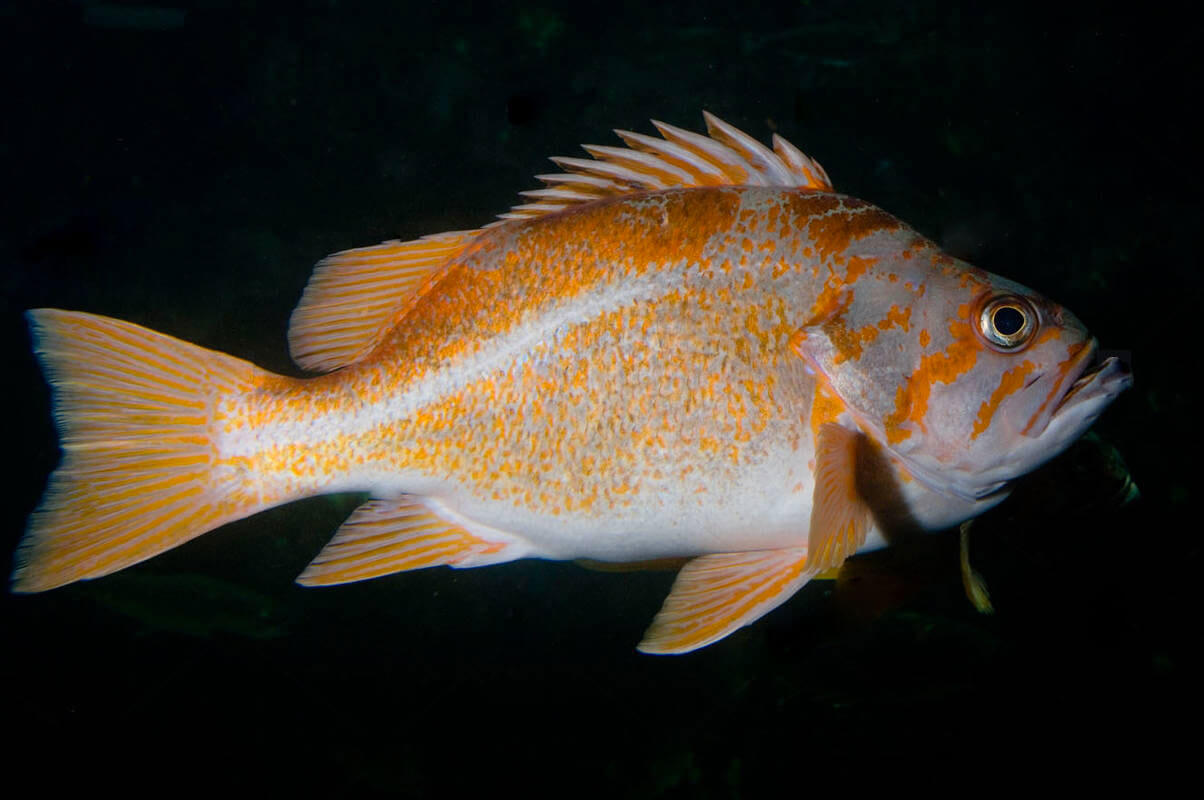 Rock Fish
There are many different species of Rockfish found in the waters surrounding Tofino on Vancouver Island. These fish are often caught while trolling for Salmon and jigging for Halibut and ling cod. This type of fishing is exciting for anglers of all ages and abilities and is especially suited if children are in the fishing party. The different types of fish have wonderful colours and rockfish are generally the smallest species of fish caught off the waters surrounding Tofino making an enjoyable and manageable fight for younger anglers.
Rockfish Species
Rock Fish in British Columbia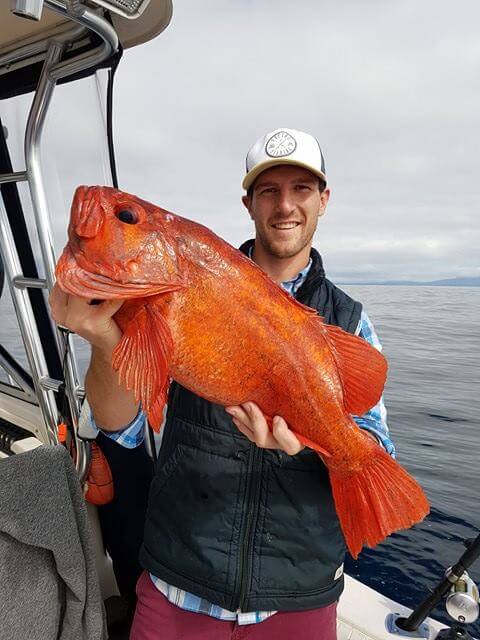 There's a wide variety of Rockfish species that can be caught off the coast of Tofino. These types of Rockfish are called Brown cod,  Black cod, Tiger,  Yelloweye,  Copper, Quillback,Yellowtail and  Vermillion.
The majority of Rockfish are usually in the 4-10lbs range, but several clients have caught specimens over 20lbs.
Red Snapper also commonly known as the Yelloweye Rockfish is a great tasting fish that offers a fun fight which is usually caught by jigging a lure from the bottom. This type of fishing is great for first time fisherman, children and experienced anglers too.
Red Snapper can also be caught on herring, octopus and squid and are usually caught together with a variety of other rock fish, making a surprise ending to a great fishing experience.
The daily limit for rockfish are 2 per person per day and a carry home limit of 4 per person.