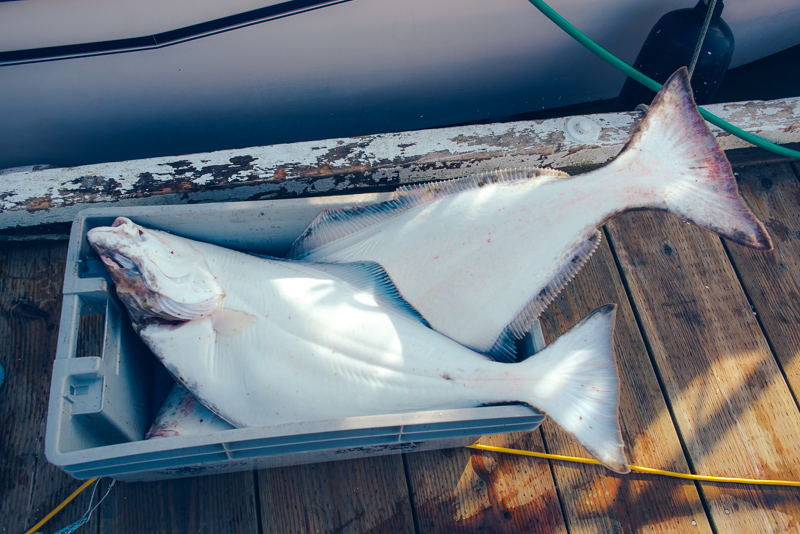 Halibut
The most sought after bottom fish trophy in the North Pacific would be the pacific Halibut. Reaching sizes well over 100lbs; Halibut are known for their great fighting strength and superb taste. Wardowests' Captain Paul Karbz has a reputation of being one of the best Halibut fisherman in Tofino, he is in popular demand too, so don't wait too long if you wish to reserve him for your Halibut fishing experience!
Pacific Halibut
Halibut Fishing in British Columbia
The Halibut off the coast of Tofino on Vancouver Island are a combination of migratory and resident fish. The Tofino offshore banks hold large schools of bait fish which in turn offers a high number of "chicken halibut" which feed from March through to October. These are great eating Halibut within the 20-50lb range, with some Trophy Halibut being caught last season weighing over 130lb!  If you are interested in fishing for Trophy Halibut, we suggest considering the 2 day or 3 day packages.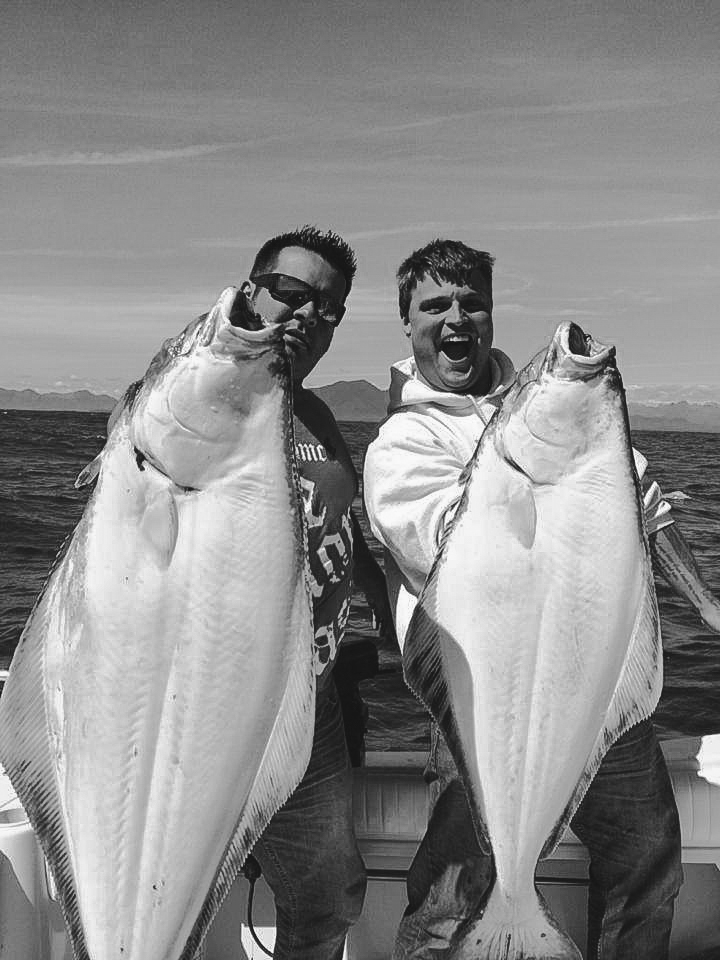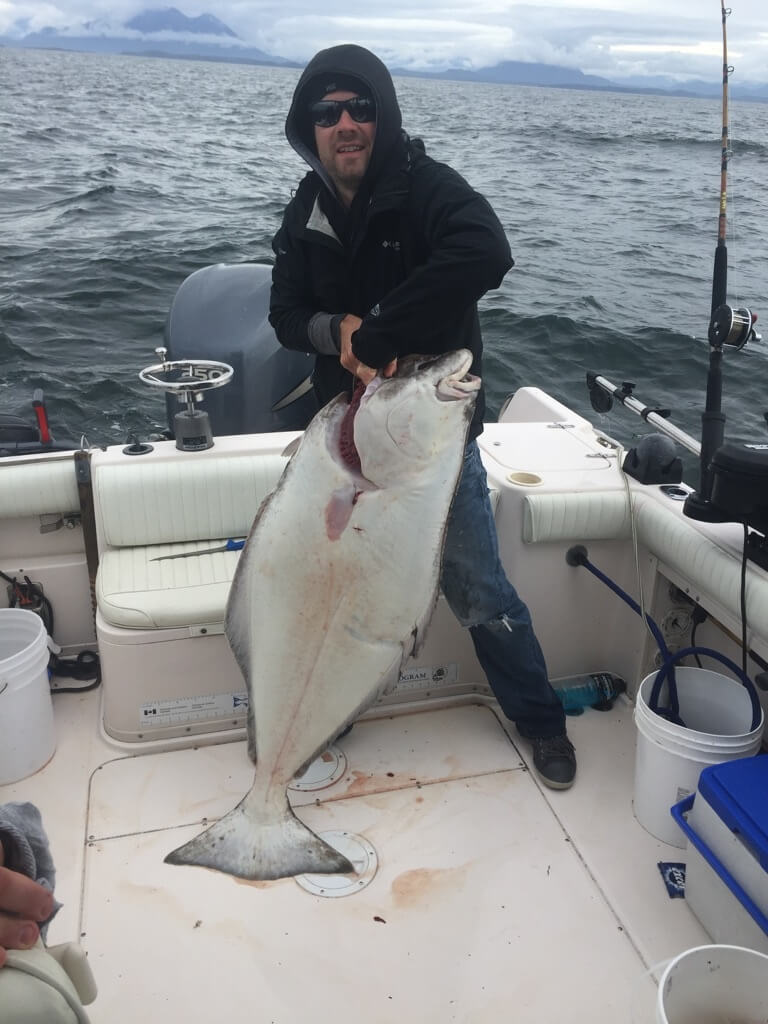 Captain Pauls' Fishing techniques for these Halibut consist of jigging artificial or real bait on a spreader bar or trolling close to the bottom with salmon fishing gear or drift fishing with stiffer rods. The preferred bait is usually a salmon head or large piece of octopus which release oils. The scent from these baits travel through currents which in turn attract Halibut from great distances.