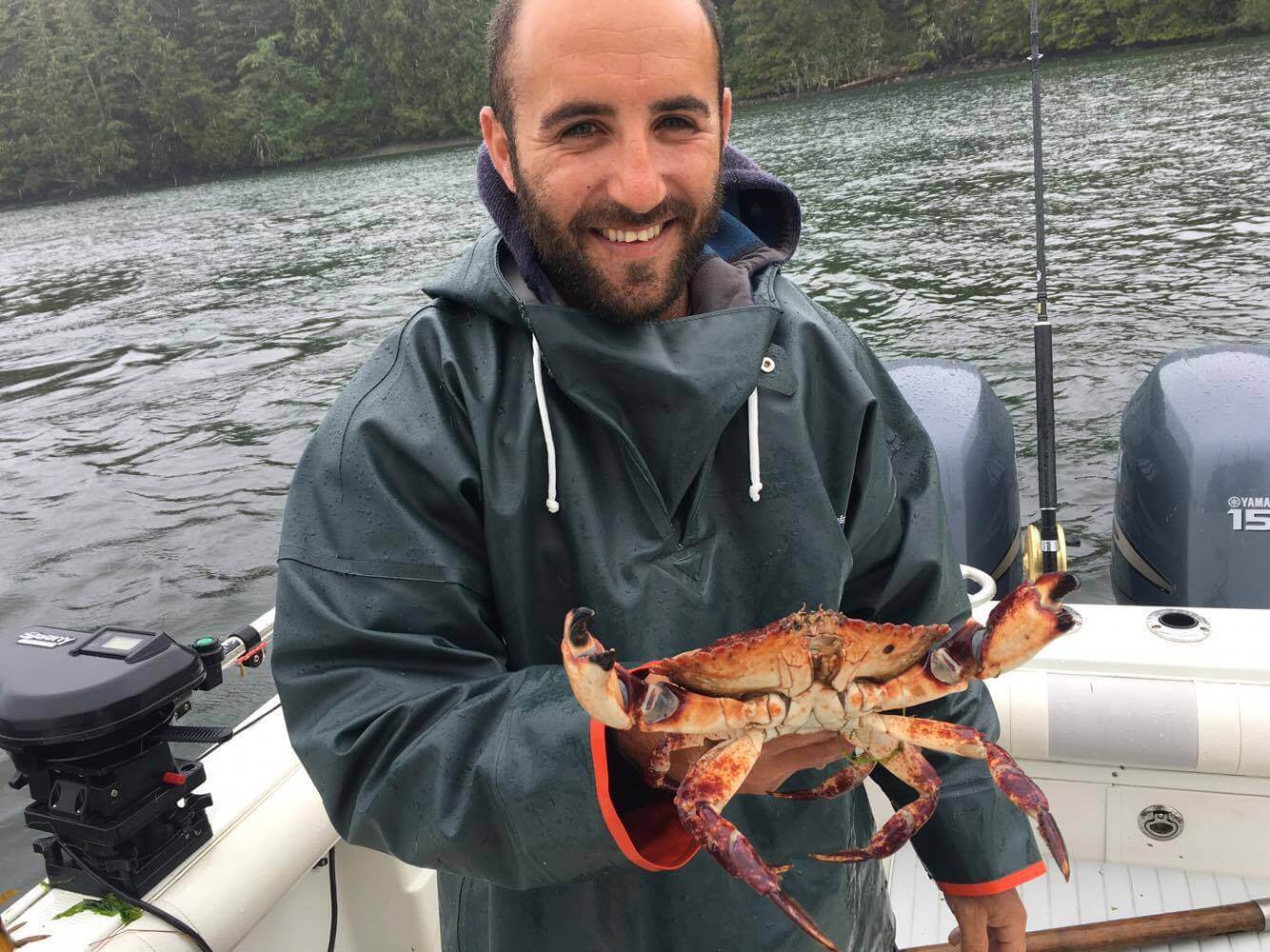 Crab
Dungeness crab are a west coast species ranging from the Aleutian Islands to southern California. They thrive in colder water, making the ocean off British Columbia a prime fishing area. Dungeness crab are most abundant above 50-metre depths while they feed on live prey including fish, crustaceans, clams and worms, they are also known to scavenge. Wardowest offers a fun, unique and informative crabbing experience for anglers of all abilities and ages.
Crabbing off the West Coast of Tofino
Dungeness and Red Rock Crabs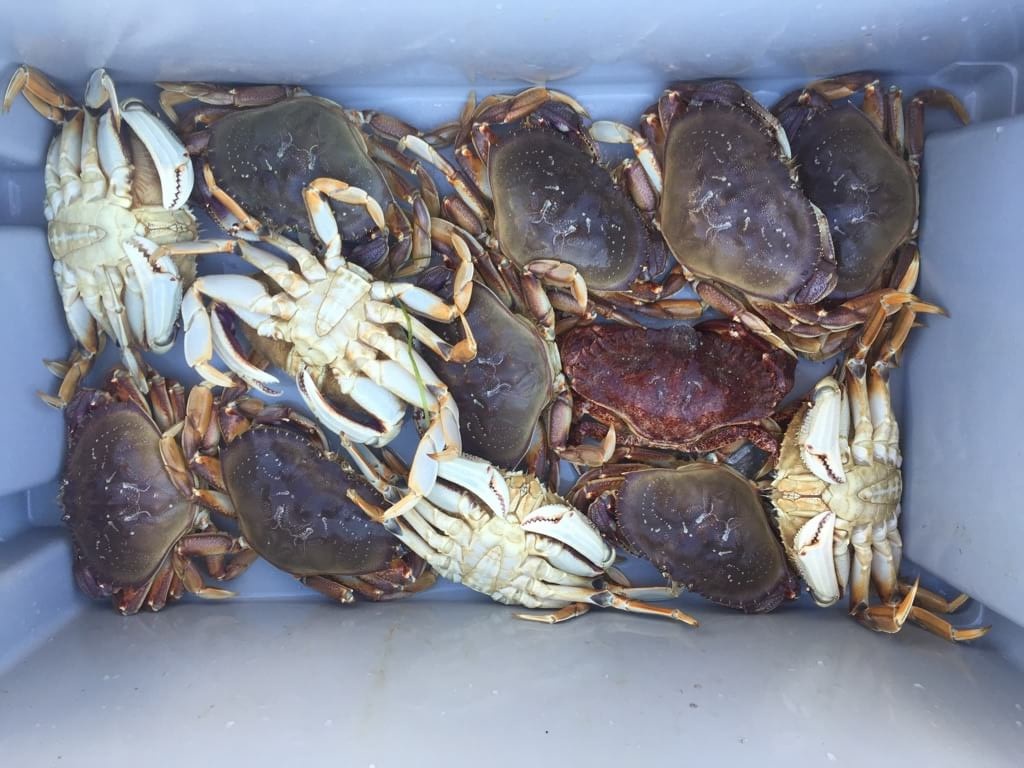 In B.C., the most commonly caught species of crab are Dungeness and Red Rock. Dungeness crab are the larger of the two species, reaching a maximum size of 23 centimetres in width. They are olive to purplish-brown and, compared to Red Rock, have slender claws. In contrast, Red Rock crab, as the name implies, are bright red, have thick black-tipped claws and reach a maximum size of 16 centimetres.
Daily Limits: The recreational harvest daily limit for Dungeness or Red Rock crab is four for the South Coast and six for the North Coast. The possession limit is twice the daily limit.