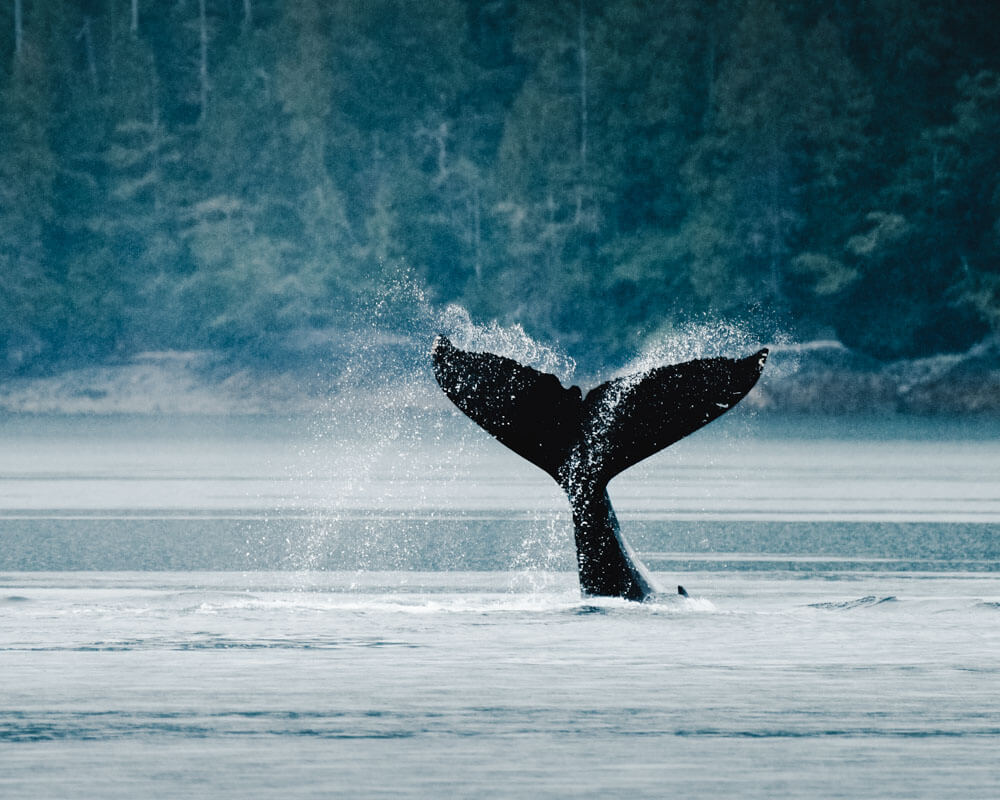 Whale Watching Adventures
Enjoy a private whale watching experience with our professional guides. The waters surrounding Tofino home a variety of Gray, Humpback and maybe even Orca Whales. They all have many impressive maneuvers which you can learn about; such as the breach, spout, dive, lobtail and spyhop! There's also a chance to see sealions, harbour seals, sea otters, porpoises and bald eagles on this tour too!
Have a Whale of a Time with this Private Charter!
Tofino Whale Watching Cruise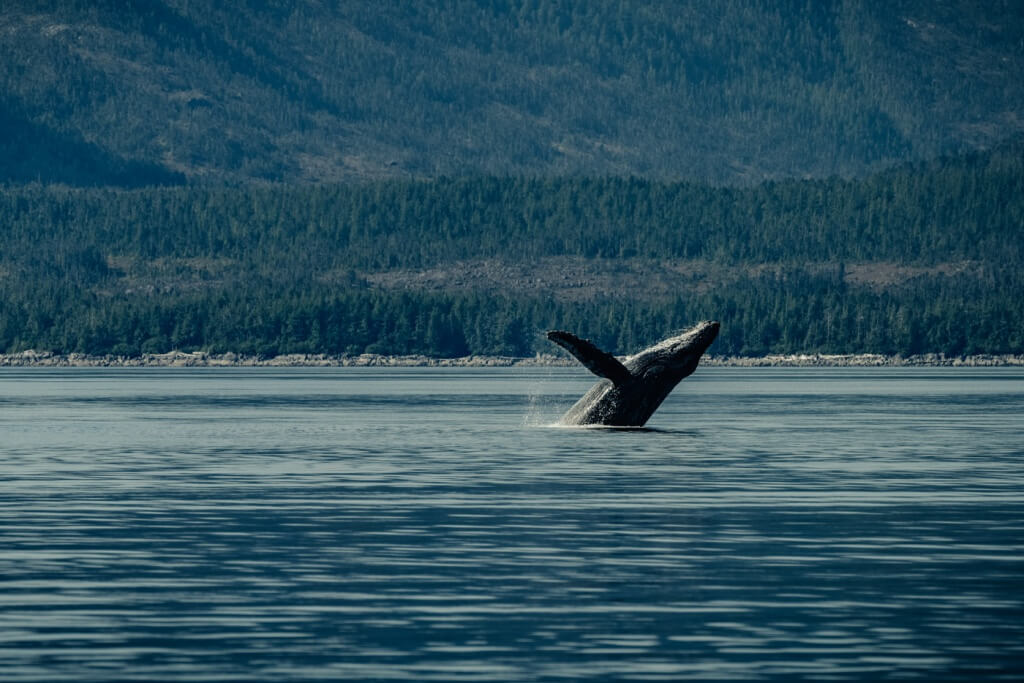 Listen as your naturalist guide shares information about the various whale species that call these waters home, from their breeding behaviours to the complex songs they use to communicate with one another. Keep your binoculars and camera handy to capture these majestic creatures as they breach, dive and tail-slap alongside your vessel.
Set off into the magical waters of the Clayoquot and Barkley Sounds, where a variety of whales call these waters home. During the months from early February through til the end of April, we mostly view Pacific Gray Whales that migrate up from the Baja in California and reside here all summer, feeding on the bounty the Pacific Ocean offers during this time.
Humpback Whales are another popular species we are fortunate enough to view in the Pacific waters off Clayoquot and Barkley Sounds, these beautiful animals are mostly seen during the peak summer months from June til September.
Orcas are seen around every 2-3 weeks all year round, so it's best to keep them as an added bonus on the Whale excursion, but what a viewing it is!
Recommended to Bring:
Warm clothes for the boat ride
Lunch and Drinks
Comfortable shoes
Sunglasses, sunscreen

 

and a hat.
Binoculars
Camera
Lots of energy and fun!
Private Whale Watching Excursion
$810+GST